Supported Programs ::
KACP Awards for Valor Program
Photos from the Annual Awards Program can be found here.
Each year the KACP recognizes and honors officers who have put their lives on the line to protect Kansas citizens or fellow officers and to apprehend dangerous criminals. The KACP pays expenses for award recipients to attend an annual KACP Awards Banquet where they are recognized and presented plaques, in front of leaders of the law enforcement community, family, friends, and the news media, for their heroic actions.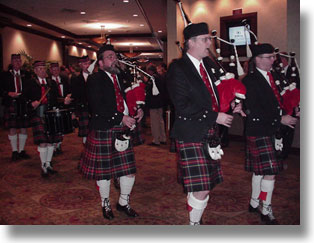 The
KACP Awards Committee
is responsible for defining the awards criteria and selecting the award recipients from nominations submitted by KACP members.


(Select a thumbnail image above to open a larger version.)
2015 Awards for Valor Nomination Form and Instructions