Training Activities :: Conference-based Training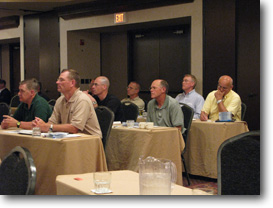 Conference-based Training
is an integral part of each KACP-involved
conference. Quality training by proven and reputable instructors is offered on contemporary law enforcement issues. Eight hours of training is currently provided at the Joint Law Enforcement Legislative Conference and sixteen hours at the KACP Spring Conference. Topics are primarily law enforcement administrative in nature.